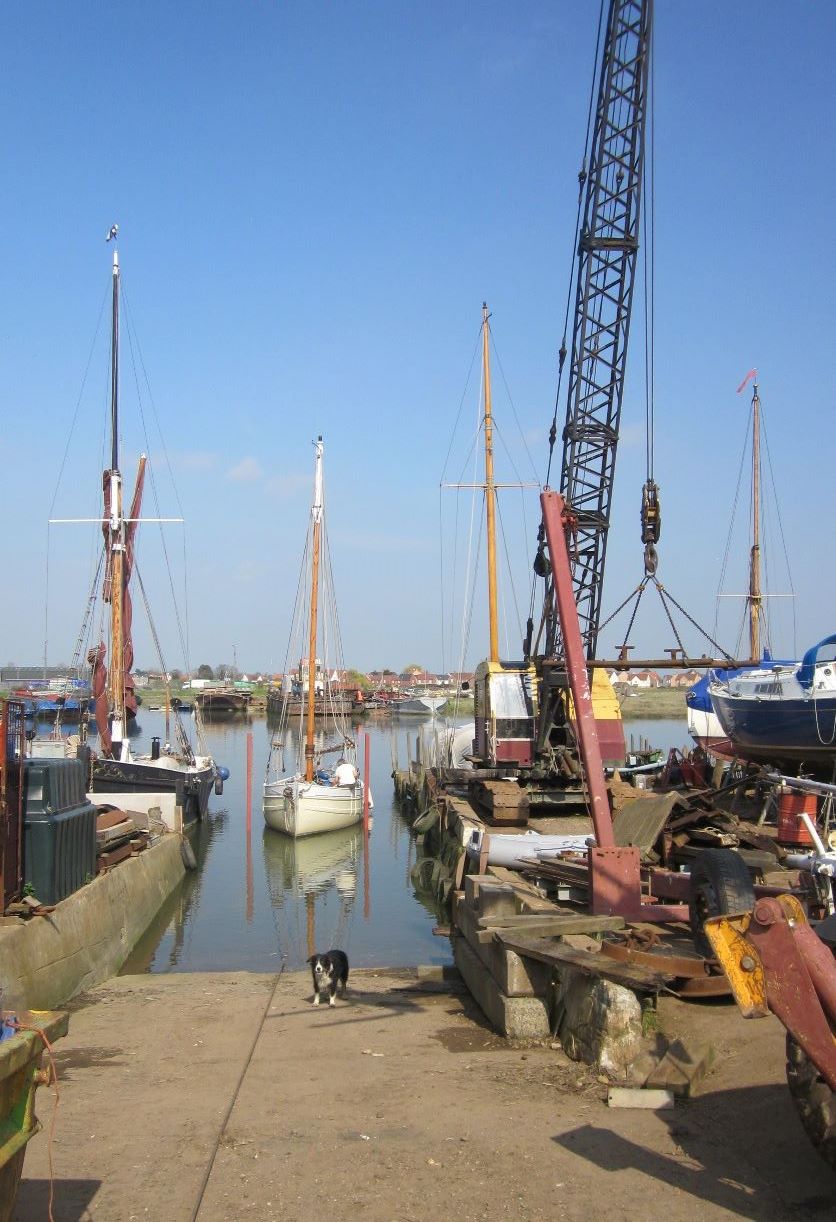 The home of Heritage Marine Limited; Downs Road Boatyard on the Blackwater river in Essex provides a full range of services to the modern and traditional boat owner.
Downs Road Boatyard is fitted with two slipways. The larger railway slip is capable of hauling out vessels up to 80 ft long 16 ft beam and 8 ft draft weighing up to 80 tons and vessels can be worked on while remaining on the slipway.
The smaller slipway can accommodate vessels up to 45 ft long, 12 ft beam and 6 ft draft up to 20 tons. These vessels can be hauled out and unloaded in the yard for longer periods such as for winter storage or lifted out for transportation by road.
The drydock can accommodate vessel up to 120 ft long with a beam of 24 ft and a draft up to 5 ft 8 ft for keel boats or drop skeg.
With extensive wood and metal working shops as well as our in house rigging company TS Rigging we are well placed to carry out restoration of old vessel as well as new builds up to 55ft in our newly built facility.
Downs Road Boatyard offers over 50 drying mudberths, of varying sizes, all supplied with water and electricity, as well as hard standings ashore, with accessible via floating pontoons, allowing you access to your vessel any tide. We regularly have many different types of vessel moored here, from traditional sailing vessels to modern yachts, RIBS and motor barges.
We have also recently expanded further down river, having gained use of Stebbens Boatyard in Heybridge. The moorings here are currently under development and extension, expanding our mooring capacity. Flaoting pontoons up to 50 ft an dlift out ashore up to 3.5 ton
Please contact us using the online form for more information on use of the boatyard facility or moorings.